This year I dressed up as Irondog!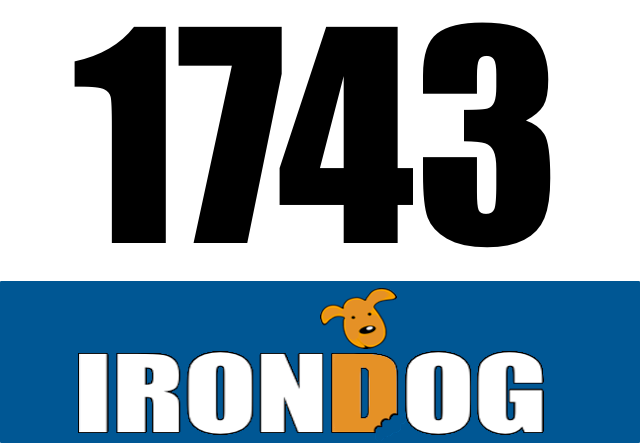 I live near Kailua-Kona, where the the Ironman World Champion race is held every year. I watch the Triathlon athletes race and practice all the time. I can do all the tasks they can do, well maybe not the funny machine with the two wheels… I just don't need the silly gear… But for Halloween I decided to wear the silly gear, swim goggles, visor, running number, running hydration pack, and bike blinky light. See I'm ready for action!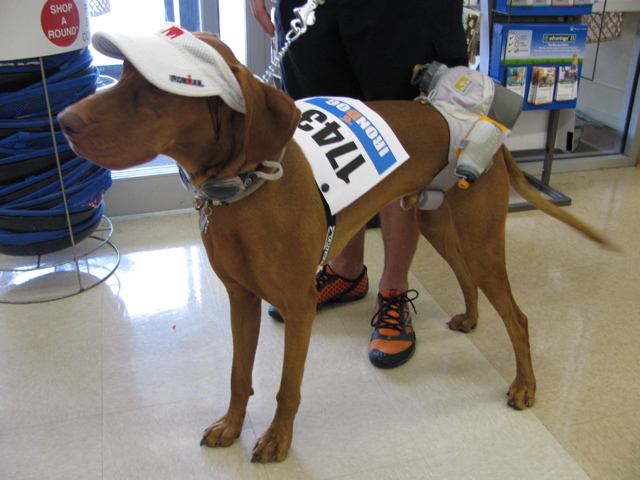 I competed in the costume contest at PetCo but just like last year, the competition was formidable. Actually I think the small dogs have an unfair advantage, especially if they are with "puppy humans" in costume too.
The winner was a small white dog being eaten by an alligator…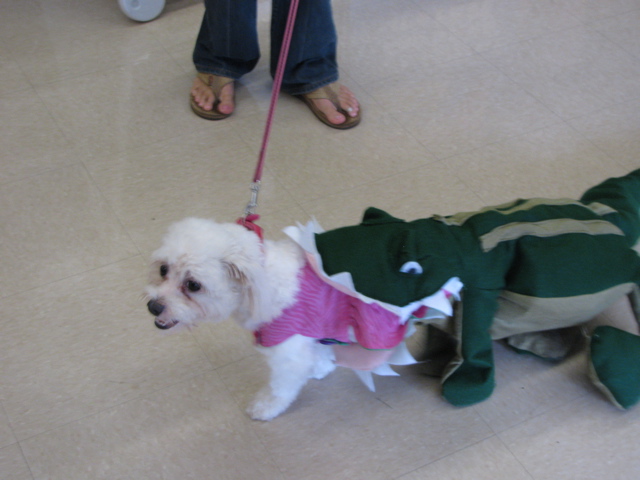 then came a Chihuahua in a Mario brother costume and third place was a Cocker Spaniel dressed as vampires.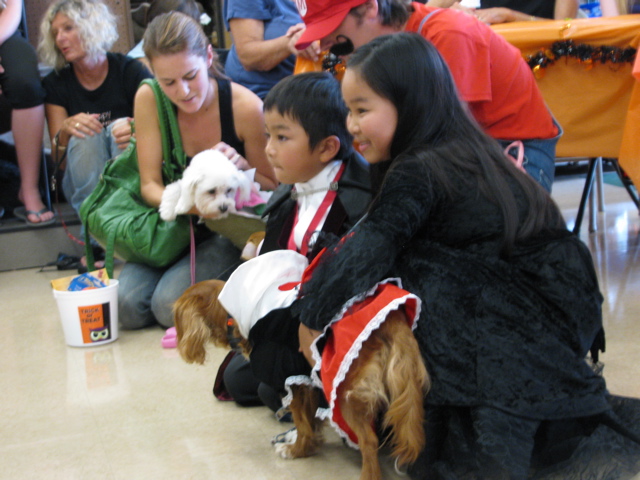 I tied for forth place this year…
It was fun to meet the other dogs and PetCo gave me a treat bag for participating!