It's hard to believe a year has gone by since my first conformation match. I was just a wee one then and don't remember much except a nice lady named Melisa was my Handler. This year, Alpha decided to give it a go and be my Handler. Usually Alpha and I run, bike, swim, do agility runs, but lately, I've been having to practice standing still which is really hard for me.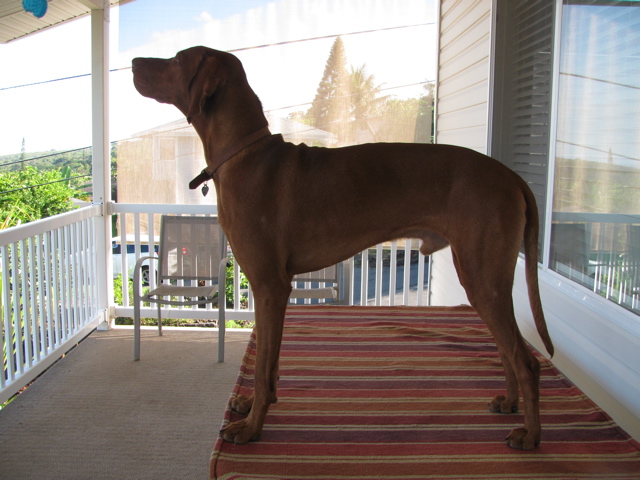 This morning I jumped into the backseat of the car for another adventure. I didn't know where we were going but I knew it would be somewhere fun. We went to the vet a few days ago and that was fun too. Even before I got out of the car, I smelled all the other dogs at the match. I got very excited to meet everyone. That's my favorite thing to do – greet people.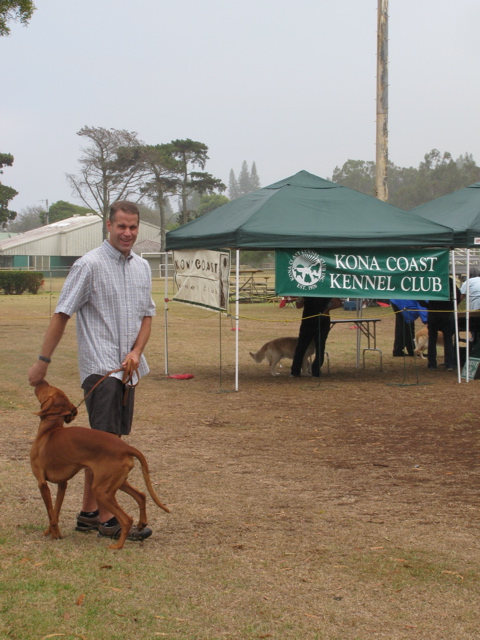 The match started and my first time in the ring wasn't that fun. It was just me because I was the only Vizsla in the match. The judge tried to look at my teeth and feel my balls. I was fidgety and couldn't stand still as we practiced at home. I got Best in Breed anyway since I was the only V. Now we had to wait until all the other dogs had their turn in the ring. I had to sit in my crate. I don't mind sitting in my crate because Alpha brought my duck to keep me company.


OK, it's time for us to get back in the ring. This time, I am with all the best of breeds in the Sporting Dog Category. Alpha and I are ready and we have our game faces on.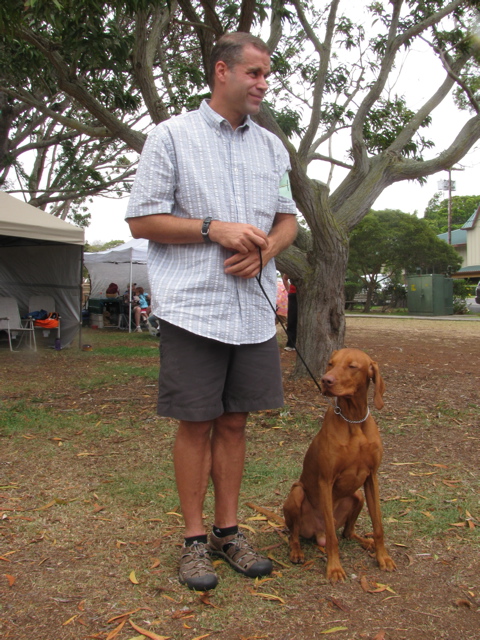 I like it better when other dogs are in the ring with me, that way I can watch what they are doing and follow along. It's more fun running around the ring with other dogs.

Here is a clip of my performance in the ring: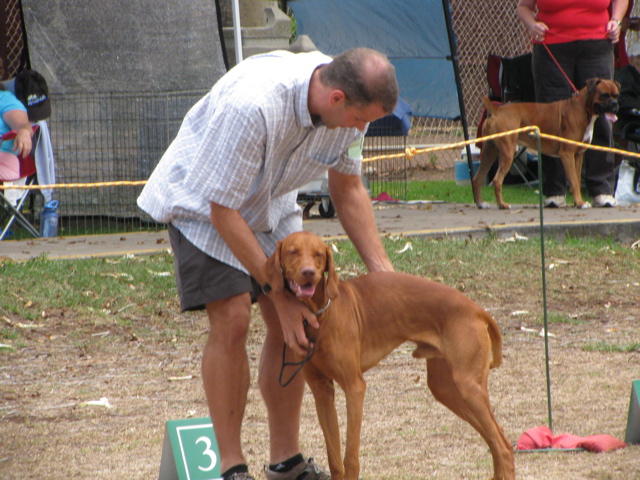 Alpha was so shocked that I got third place that he started to leave the ring and the stewart had to call him back. We got our picture taken with the winners. Here I am with my third place ribbon.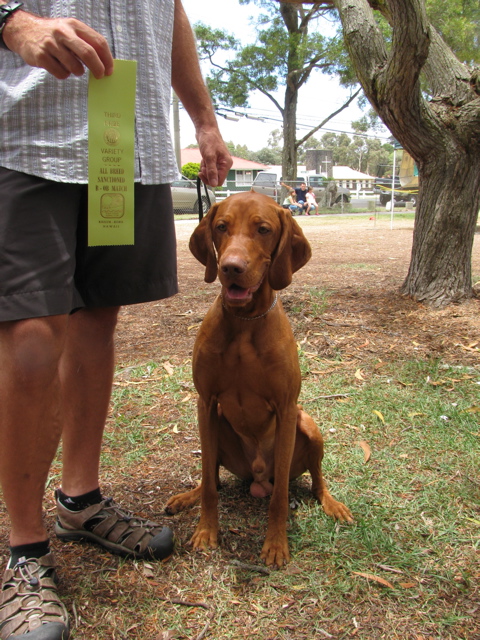 I don't know how far I will pursue my show career. But I do know that I enjoy the victory lap and the applause.