We had a visitor over the New Year weekend. His name was James. He is Mary's brother who lives in NY City. They refer to this location as the "big apple." I like apples!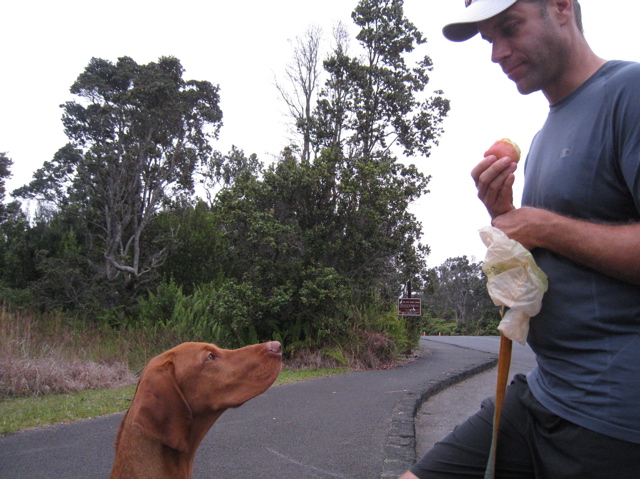 See how closely I can watch alpha eat the apple, I even get the core if I'm good.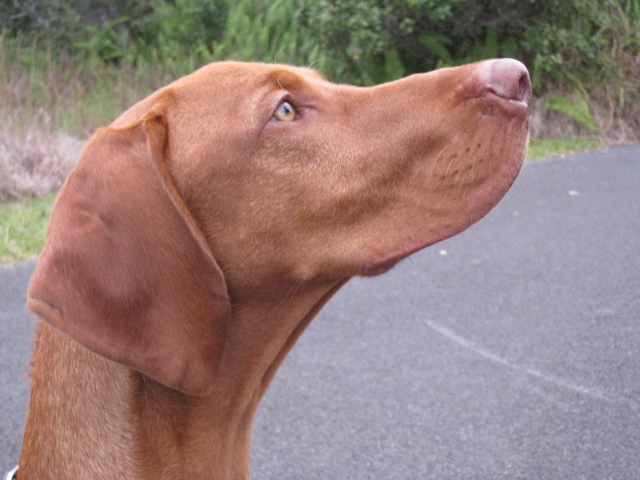 It is a long drive to Volcano National Park but I like driving in the car because I always get to meet new people and new smells.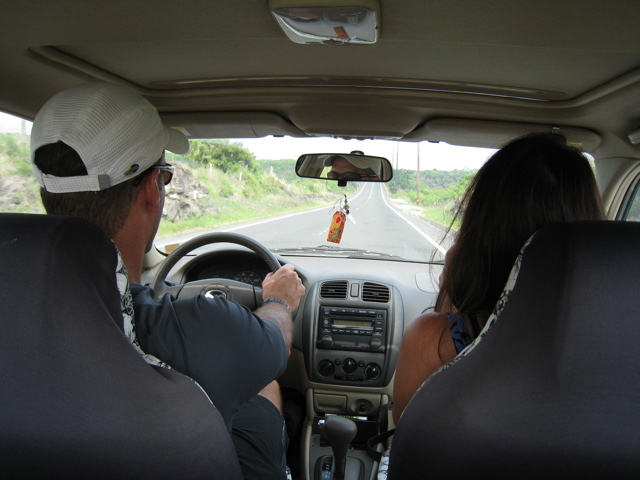 I usually get to have the whole back seat to myself, but this time I had to share with James.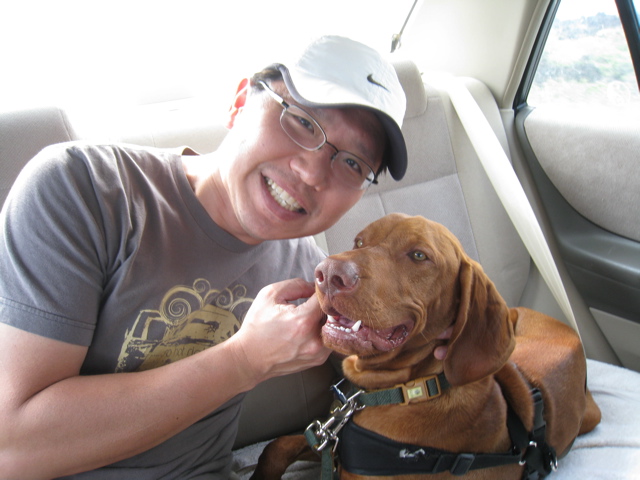 He is a nice human, he gave me lots of loves and feed me when alpha was not looking. The volcano was stinky. Lots of fumes coming out of the ground.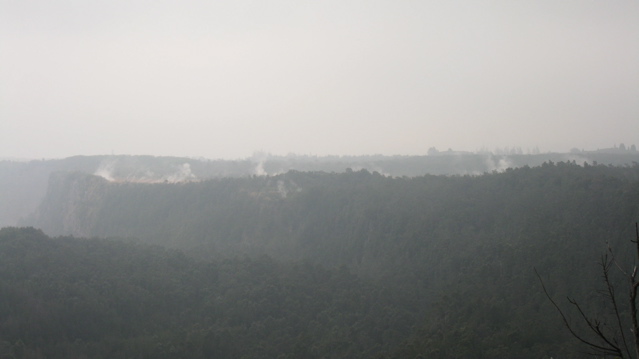 I did get to clear my nose with the smells of some rain forest plants like these…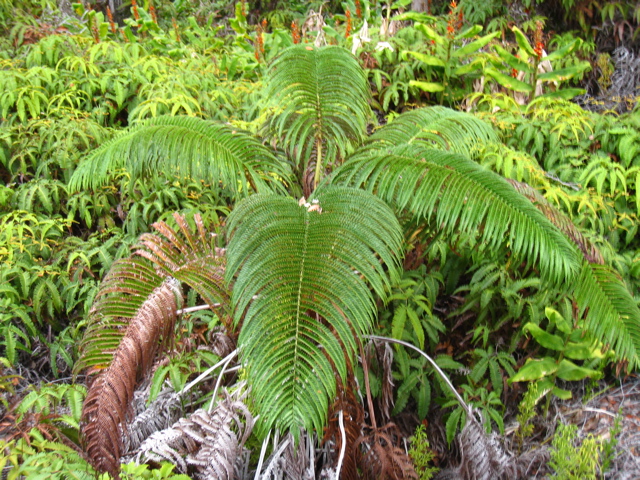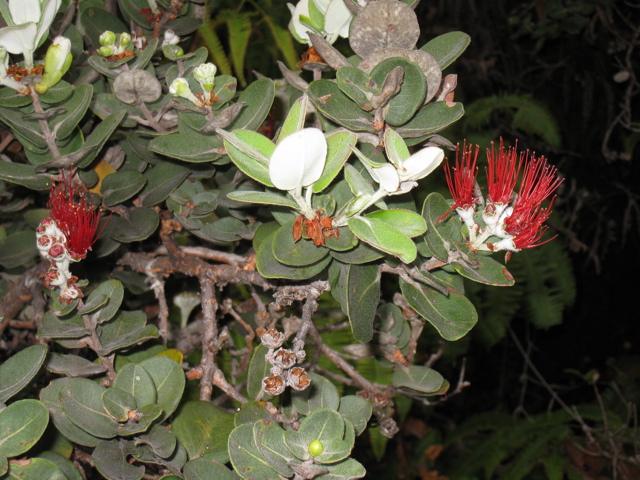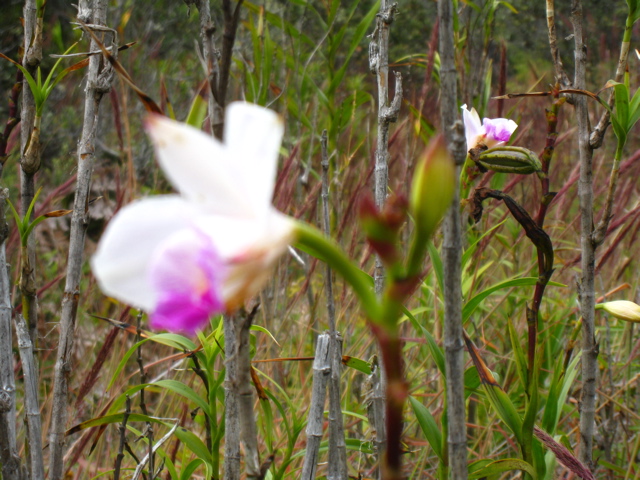 while we walked down an old road that was closed after a large earthquake. Some of the road fell into the caldera.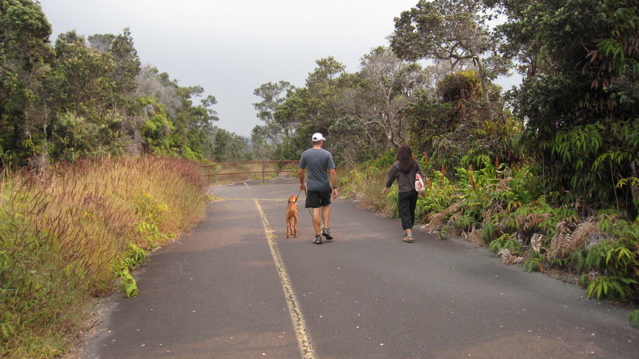 I had a great time with James at the Volcano, I hope he comes back so we can share the backseat again and those treats while alpha wasn't looking!