My buddy Cooper came to stay with us while his family went to Honolulu for the weekend. I've known Cooper since I was a pup. Cooper is 5 years old but he still lets me play with him.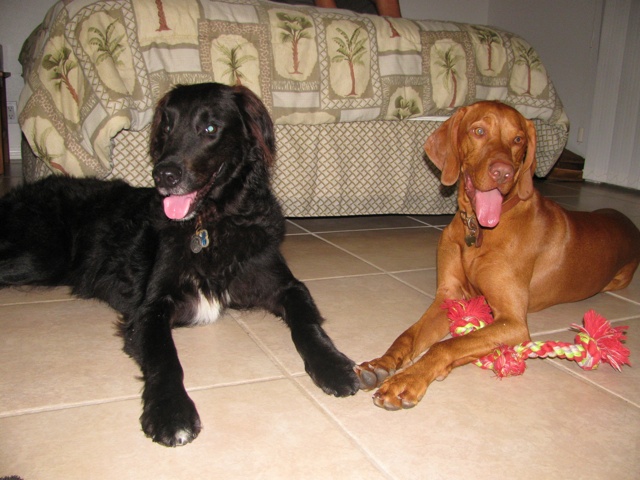 I like playing tug of war with Cooper because he doesn't say "drop" like Alpha does. We can keep tugging as long as we want.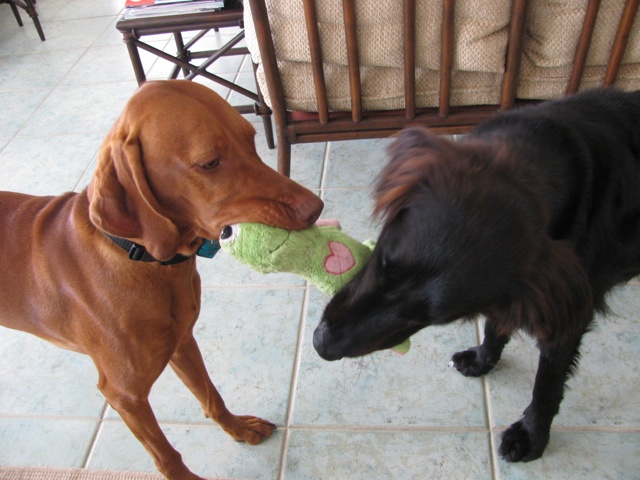 We did a pack walk on Walua Road. I wanted to run ahead but Alpha insisted that we heel.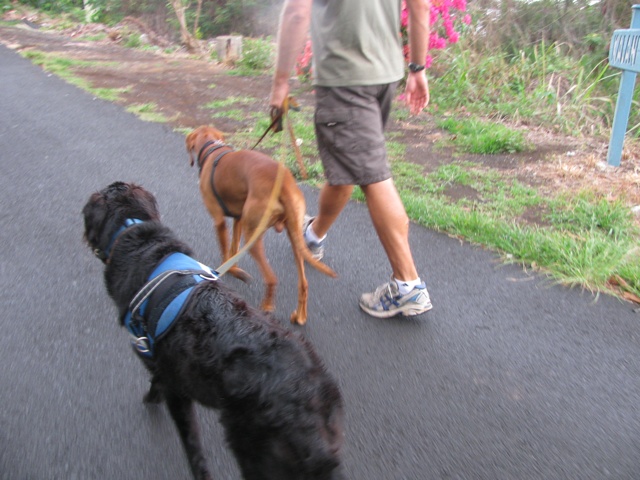 The next day, we did a pack hike in Kaloko. Cesar would have been proud.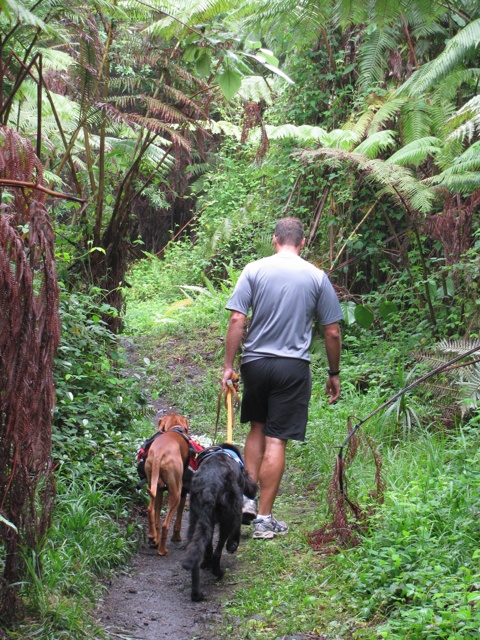 It was raining and muddy on the trail so Alpha gave us baths. I'm a wash, shake and go kind of dog but I had to wait for Cooper to get brushed since he's sporting a longer do.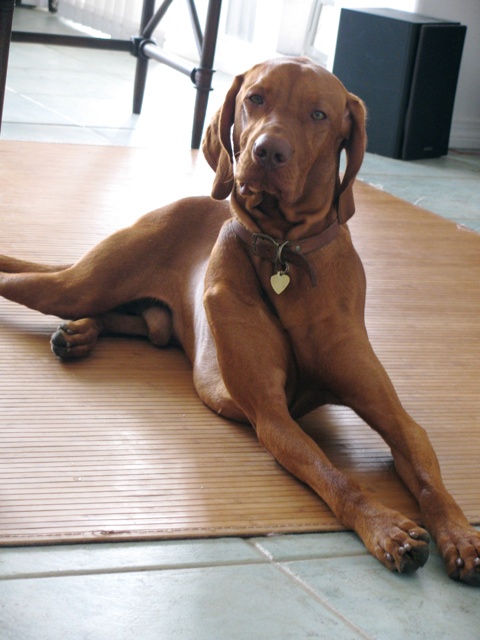 Time to rest.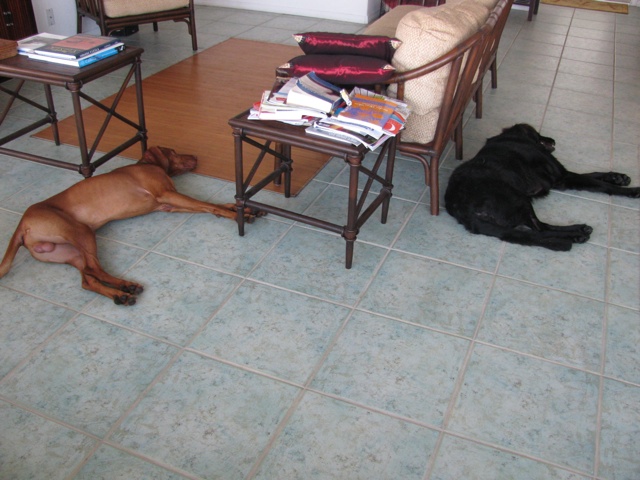 Time to play again. Oh come on, Cooper, get up, you've slept long enough. Game on.
I'll just have to go back to trying to get Banyan to play with me.