I am one lucky dog and when I heard about the opportunity to help raise funds for pets less fortunate than I am, I said sign me up! Plus, I get to go on a walk with fellow dogs and humans. Yipee! I sent out an email to all my, Alpha's and Alpha Fem's friends asking them to sponsor me for the walk and I raised $570! Team Pets for Fitness raised $1670 and we came in 4th place. We raised over $20,000 total for the Humane Society.
Thank you so much for your generous support.
Here I am trying on my new shades I'm going to be sporting on the walk.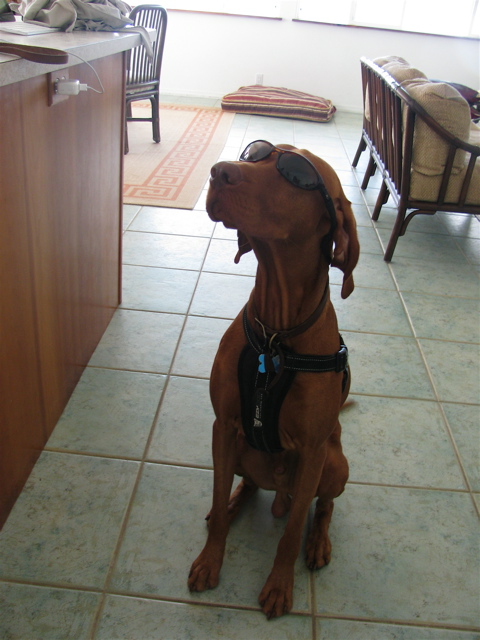 Alpha Fem and I are ready for the walk. Alpha had to teach yoga so he met us later.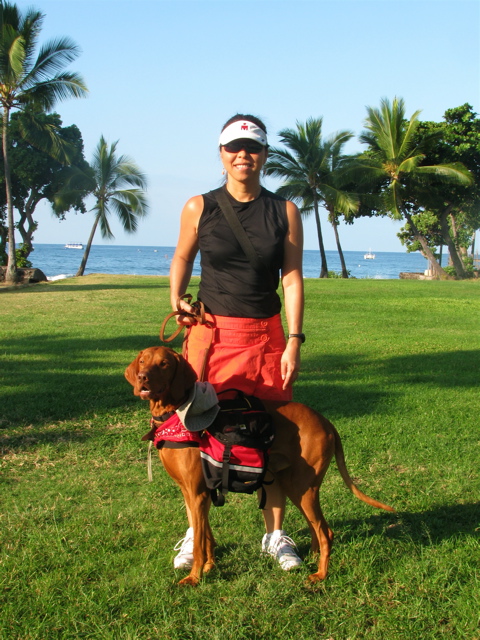 This is my buddy Miss Mandy or shall I say, Miss Butterfly.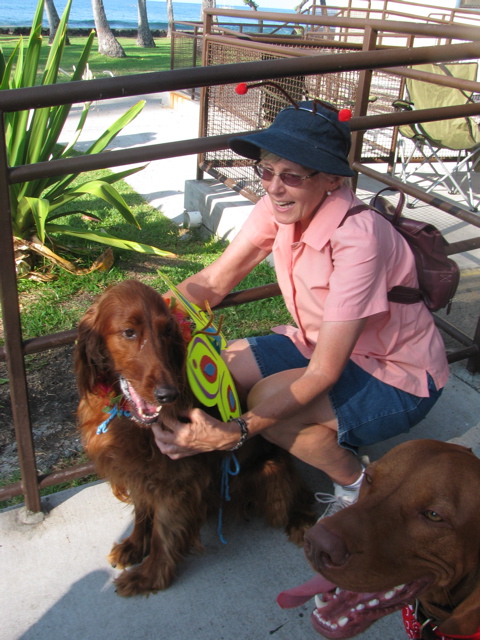 And here are my hiking buddies with Nose for Adventure.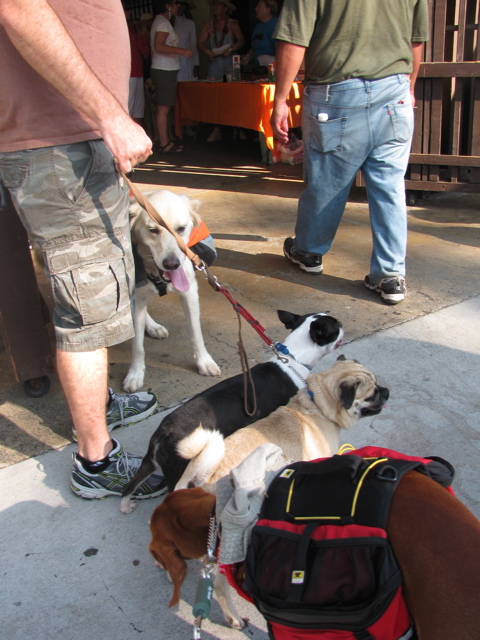 After the walk, I joined the Weimaraner Crew and tried to pass.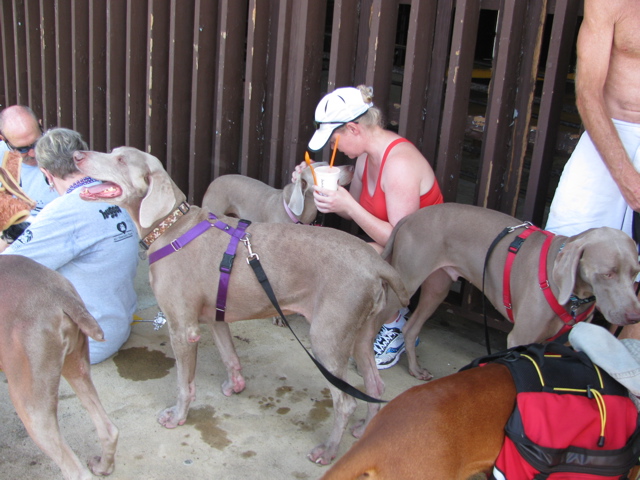 The post walk party was held at Ruby and Bella's home. Over 15 of us dogs ran around and
swam. The water felt great after walking in the hot sun.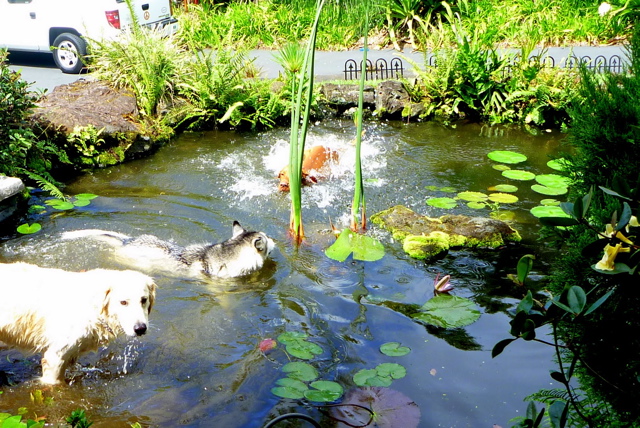 It was an awesome day. Yes, I do settle down eventually, especially after an action packed day and a bath.
Thanks everyone.