Now I reside on the Big Island of Hawaii. I arrived in Honolulu on June 19, 2009. The Hawaiian Quarantine Agents said I was very friendly but I was really very happy to be out of my shipping crate.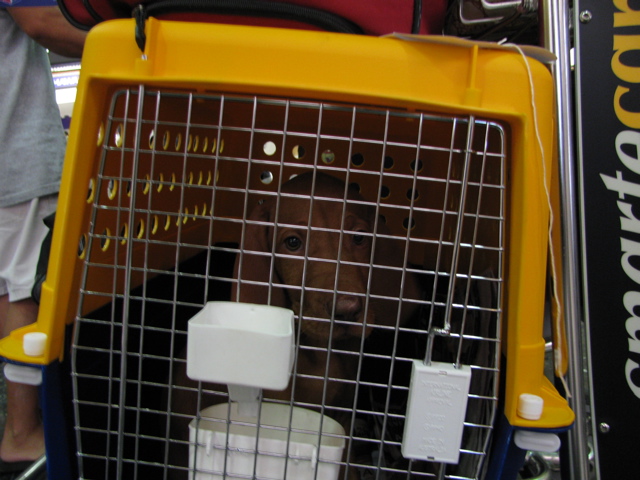 When I arrived at my new home, I was presented a traditional hawaiian lei greeting.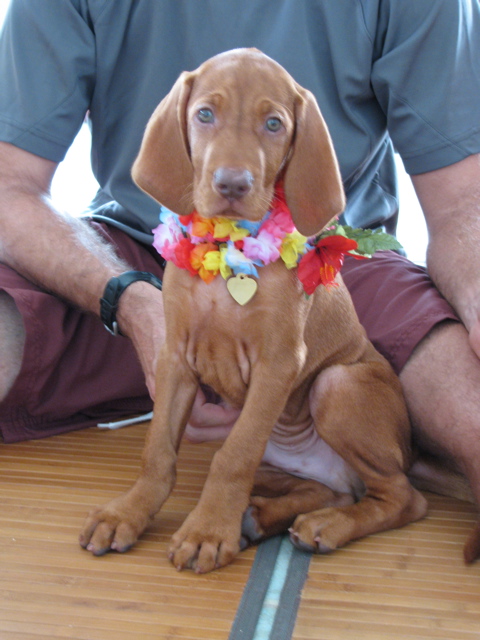 Soon after I took my first Hawaiian snooze on my new pack leader.