I moved from Kealakekua, Hawaii to Puu Anahulu, Hawaii in August. It seems like we are no longer living in Hawaii as the tropical flora has been replaced with Silver Oaks, Jacarandas, and North Fork Island Pines.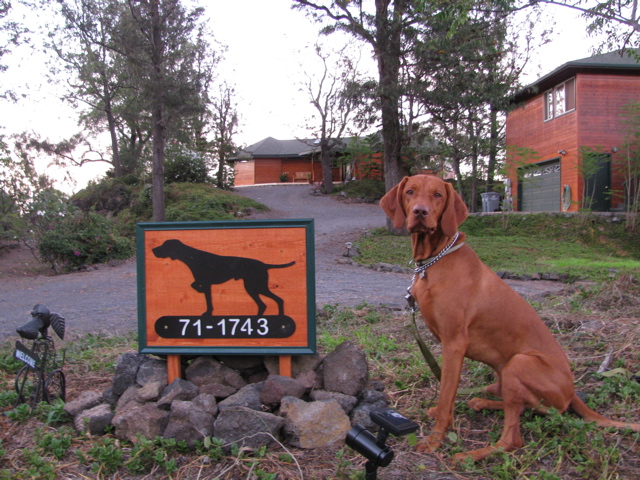 I've been told that the new house matches me… Do you think so?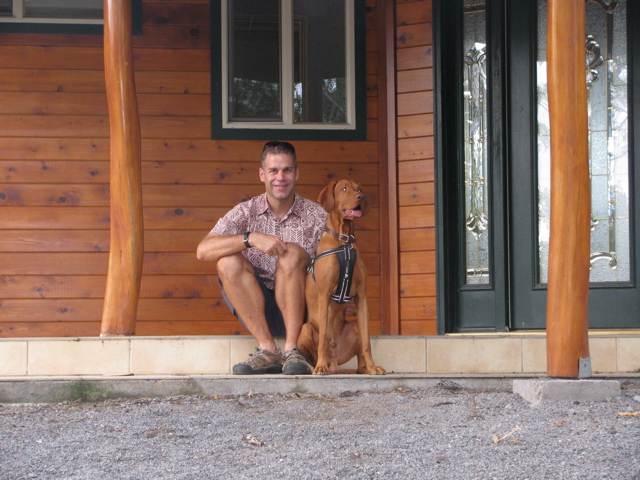 Although the house looks different…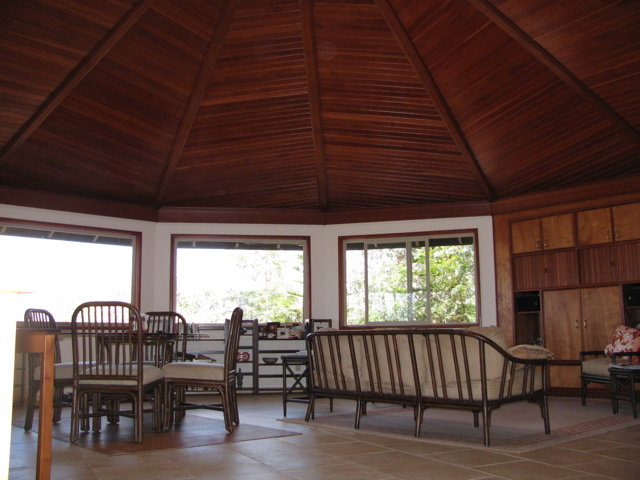 The sofa is still the same!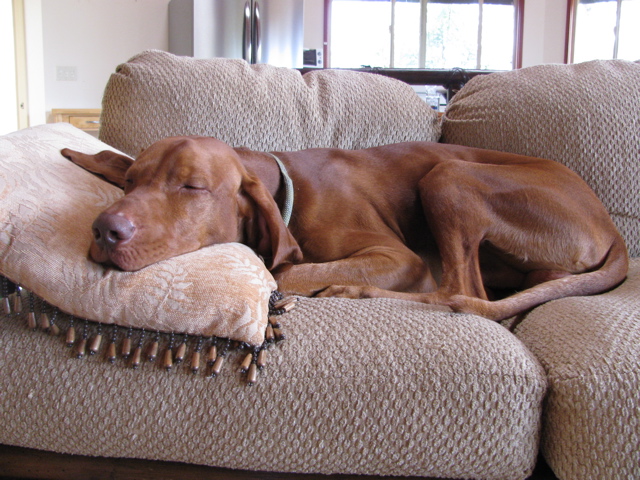 So far I've caught three mice, who needs a cat when you have me the versatile Vizsla!
Did I mention that the new house has three fields on the 1.2 acres of property that I can freely run in? And best of all there are "Birds"!!! Not the small colorful tropical one's but big ones! See take a look out my window.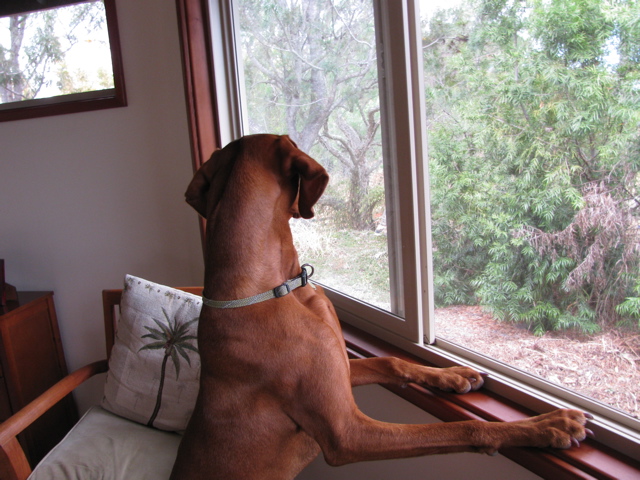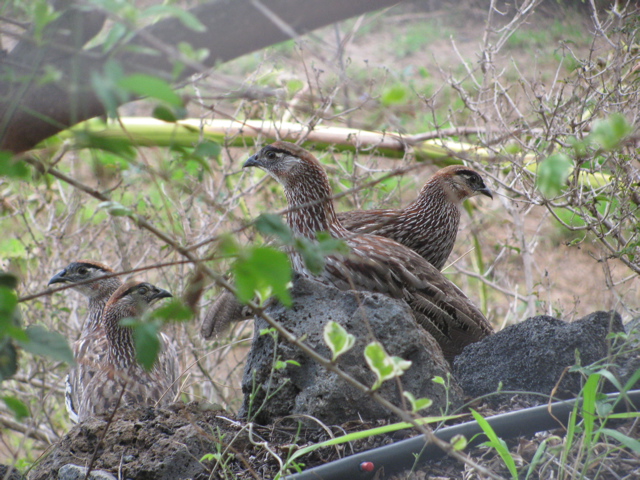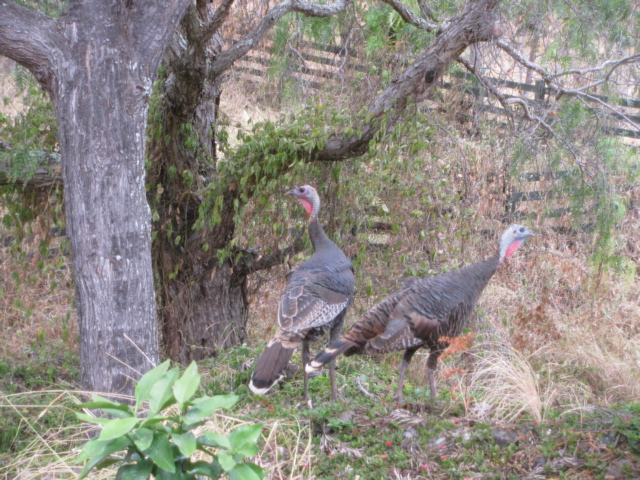 I watch them from the window all the time and point at them in the field. I have to admit that I have a problem… When I see those birds I get all red in the nose and lips and I at first sneak up on them and freeze but, but, but I just have to break and give chase. When I'm in chase, I just don't hear anything, I swear, I really go deaf!
The other day out in front of the drive way another friend came by…
I love my new home, it's cool at the high elevation, lots of birds, and places to run free! I did mention tall grass and birds, right, lots of birds!!!