Hi I'm Bodhi, I'm happiest when I can run free in the tall grass!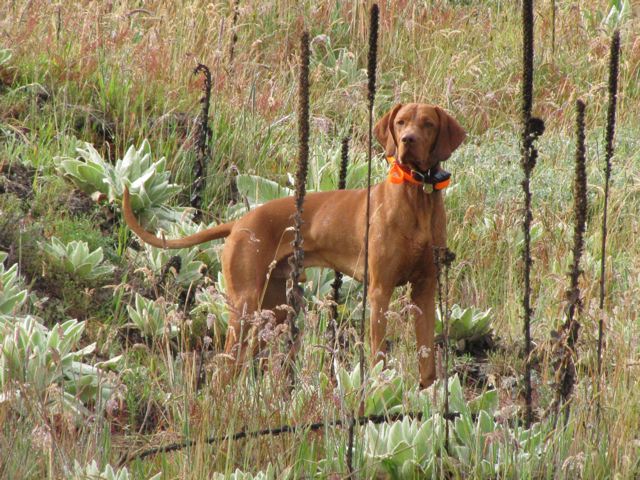 I'm even happier when I can point and flush birds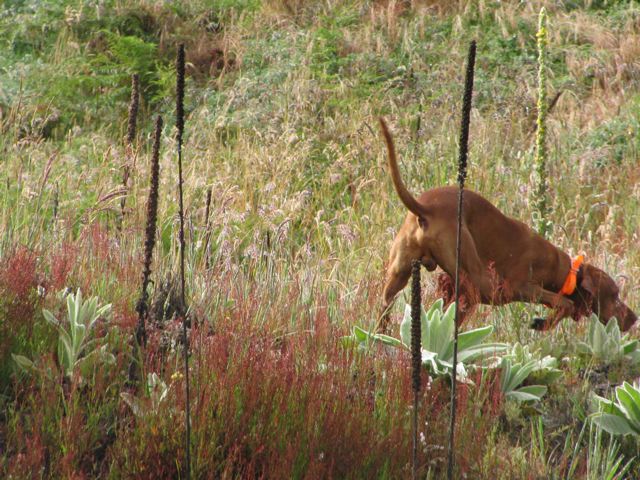 and leap through the air (look Mom no paws on the ground).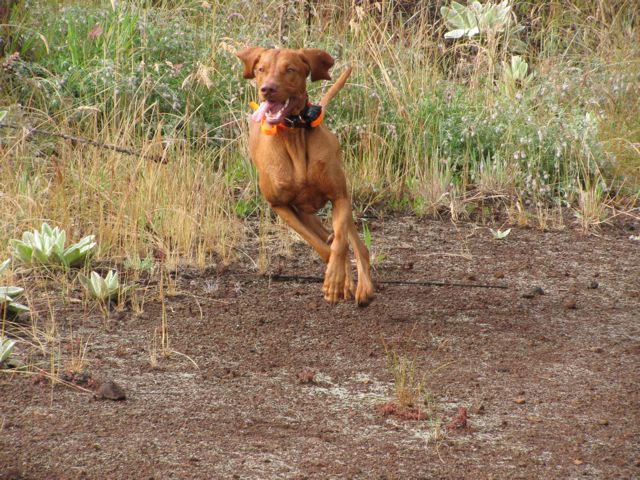 This is the best! I even get to shake the morning due off my coat and get the humans wet.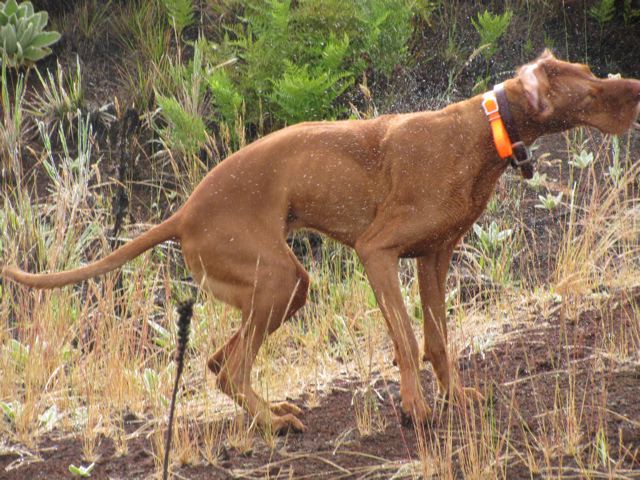 Did I hear you say it's time to leave for the Obedience Trial?


This is what I think about sit, stay, left turn, right turn, come, figure eight… Yeah that's right, one big raspberry to that…


Boy this is fun… Sit, not me and definitely not on the plastic tennis court surface, would you sit on it?


Loser human…