Today I drove with my pack to Waimea to the Kona Coast Kennel Club dog show match.
How exciting to see all the dogs that don't look like me. Wait a minute, nobody looks like me… As we waited for my turn to go in the ring I practiced being calm by sitting.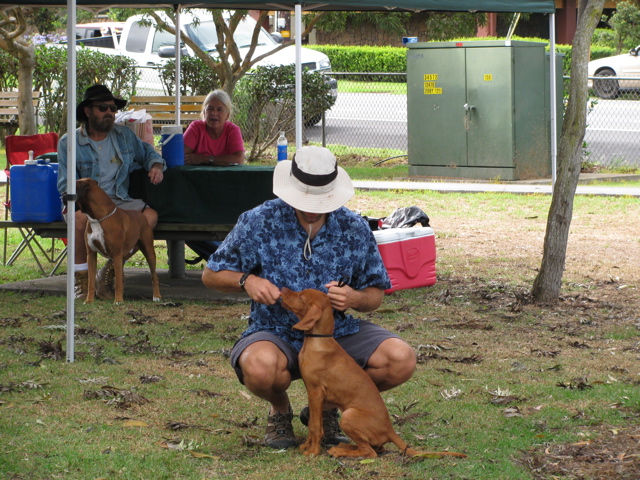 I learned soon after that my pack leader was not going into the ring with me but this really nice lady would be my handler. She had a sweet encouraging voice and yummy treats.
She encouraged me to stand with a yummy treat while the judge touched and looked at me. I had to do this a lot, and I had to prance around the ring too.
I'm so glad the nice lady named Melisa handled me, because my pack leader does not have the good treats and the happy voice.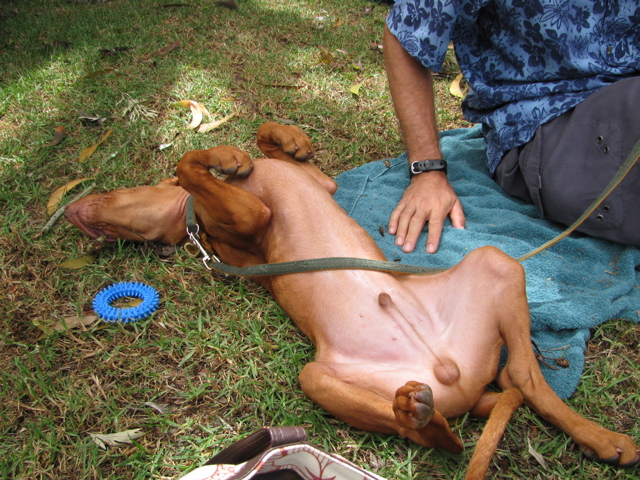 I was so glad to get out of the ring so I can be me. Then I find out that I won best in breed! I was so excited that I won, but my pack leaders were laughing because I was the only vizsla. Oh well, I like it better when I can roll around in the grass on my back while chewing on koa leaves anyway. Then there was all these applause, and I quickly look at the ring to find out that Oliver, my class mate at AKC CGC won the show!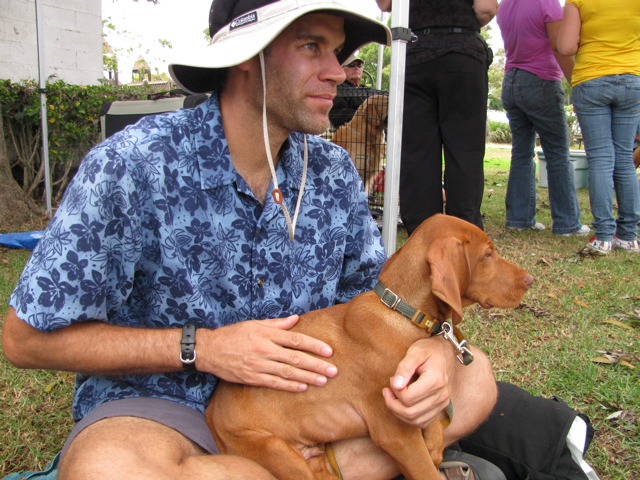 This dog show stuff is fun, for the first hour… Can we go home now?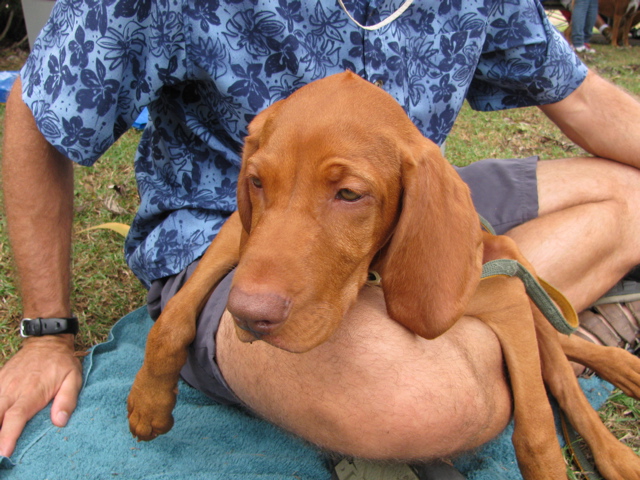 I mean it, can we go home…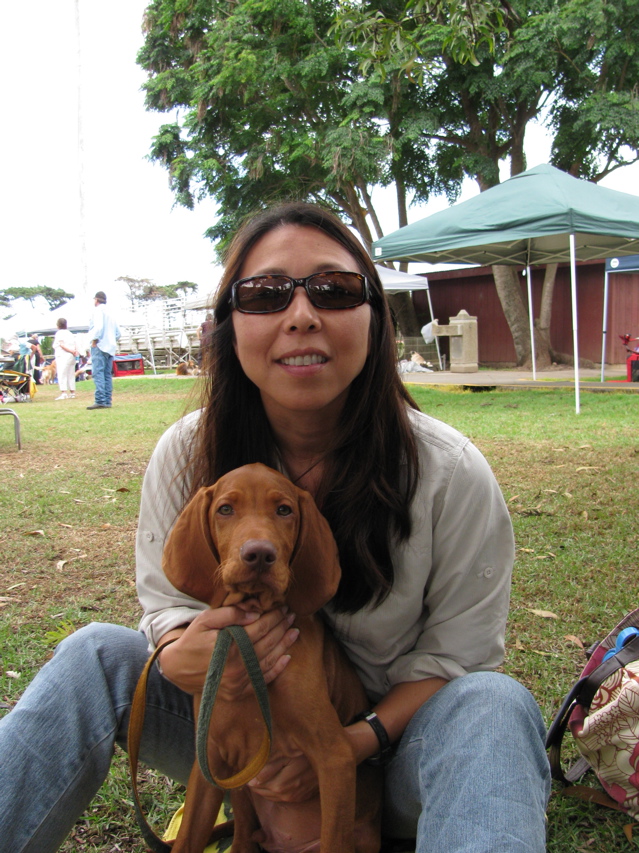 Pack leader said that I might have to go into the ring again. He was right, and the nice lady Melisa took me back in the ring one more time.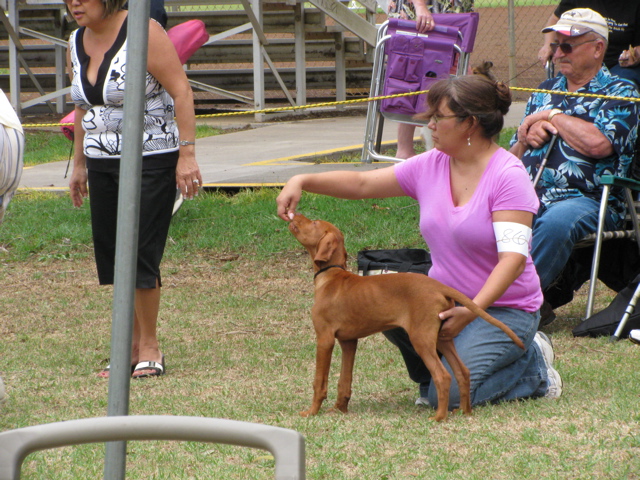 Here I am prancing about the ring!