Backcountry in Volcano National Park
Halapē Trip 10-31-07 to 11-2-07
10-31-07:
4.8 miles completed, only 2.9 to go. Time to have lunch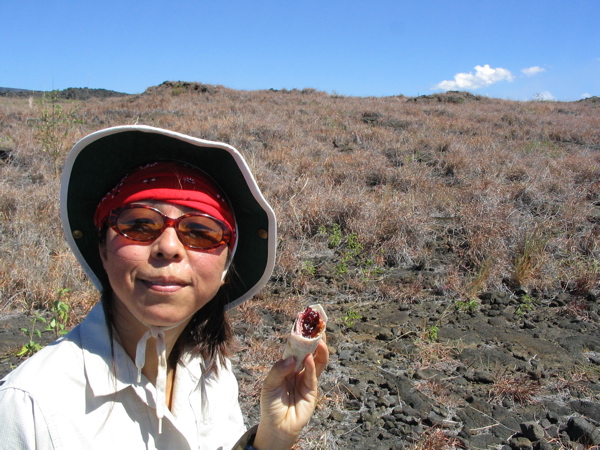 PBJ burritos for lunch!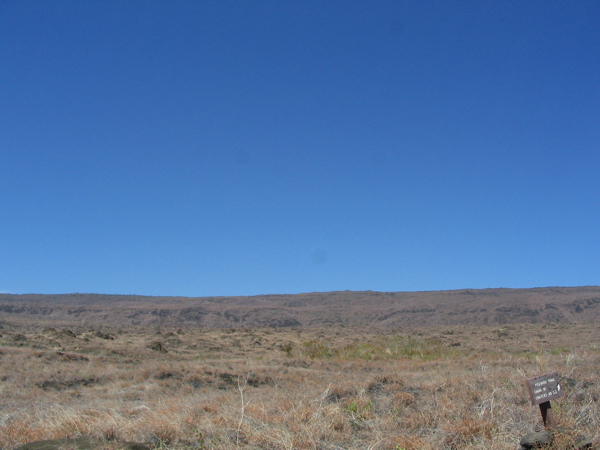 Lunch view, Hilina Pali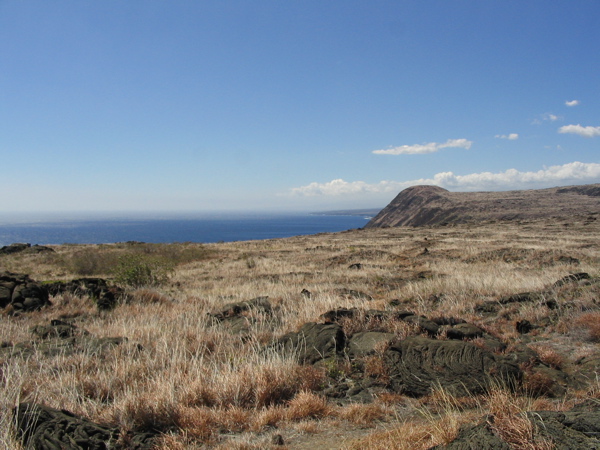 Halapē in the distance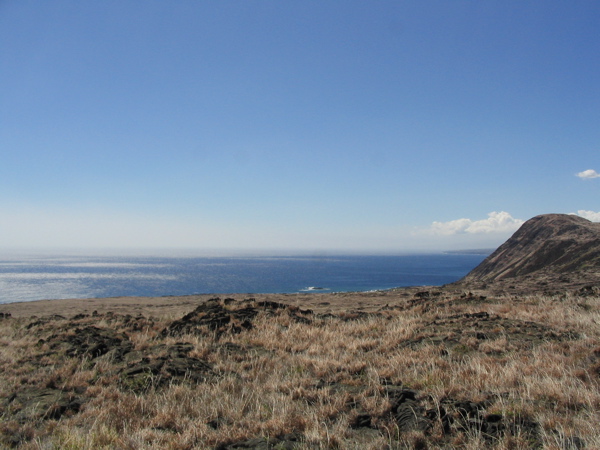 Halapē is located by the small rock island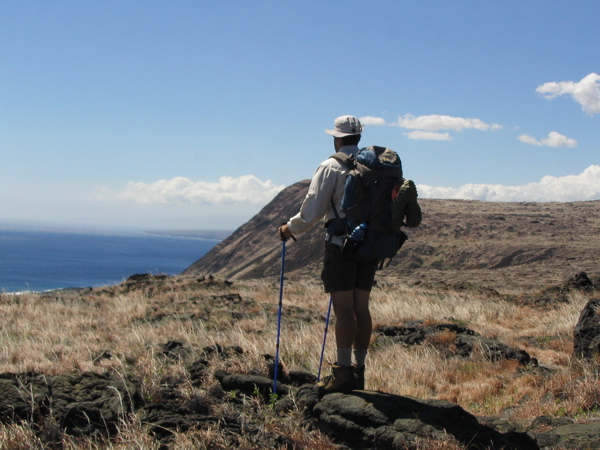 Keith gazing towards Halapē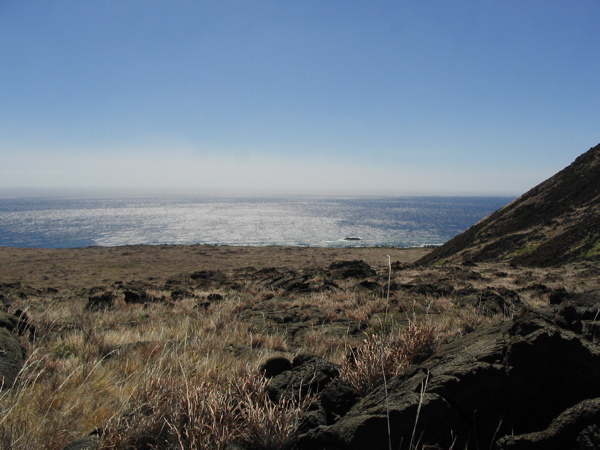 Getting closer only 1.5 miles more to go!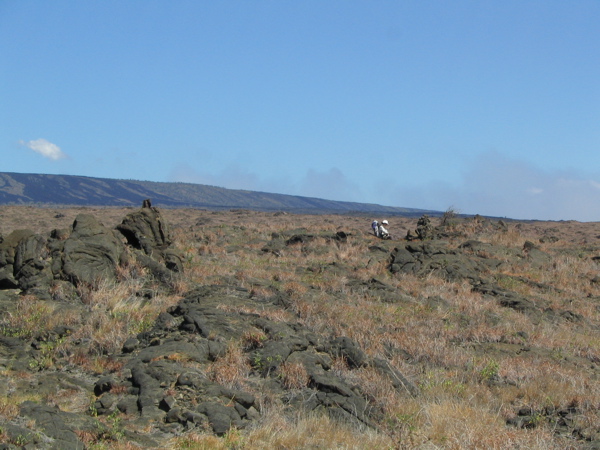 Mary resting for a moment
We made it to Halapē !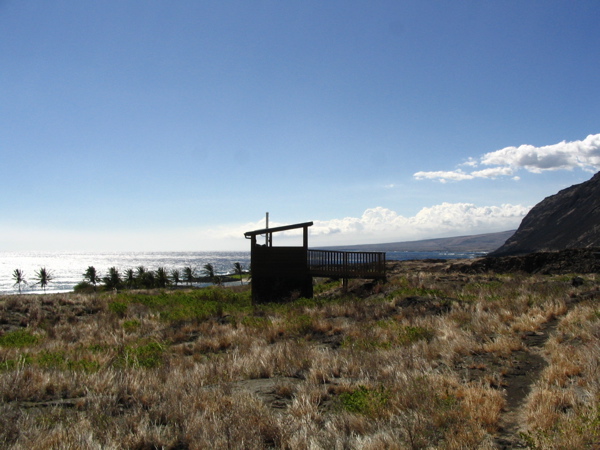 A bathroom with a $1,000,000 view!

Camp site located at the beach by the palm trees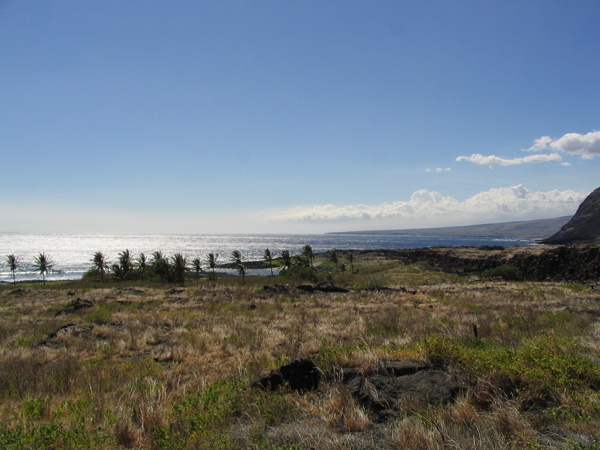 Camp site looking towards South Point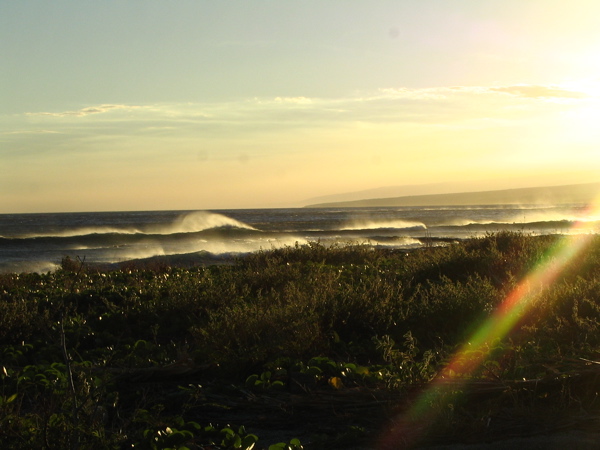 Windy conditions at camp site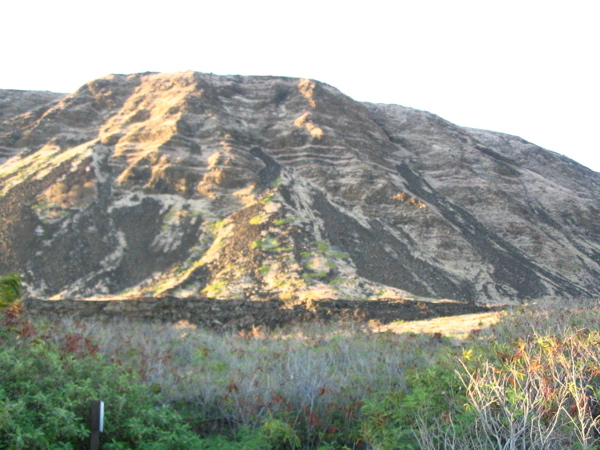 View from camp site up the pali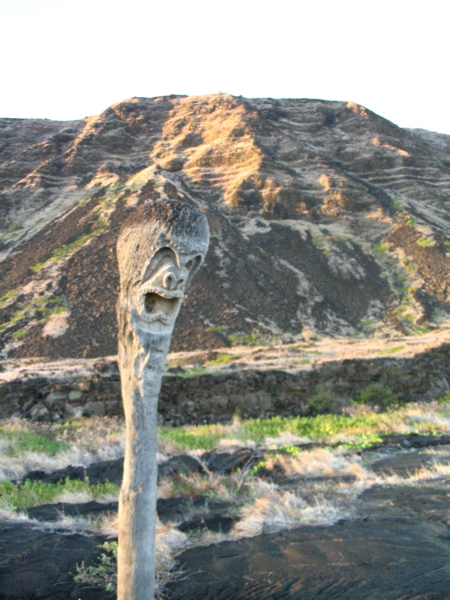 Coconut tree tiki carvings by the beach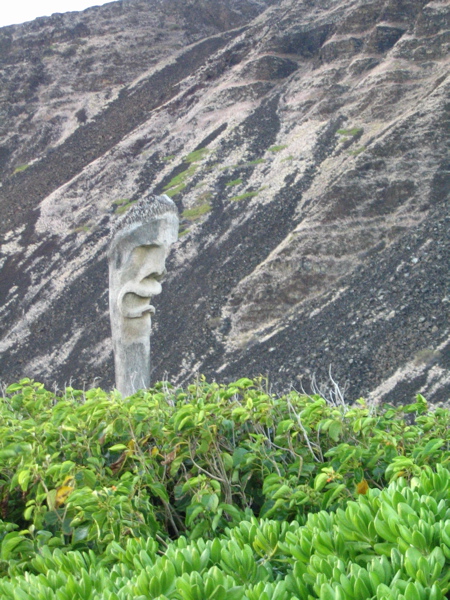 Coconut tree tiki carvings by the beach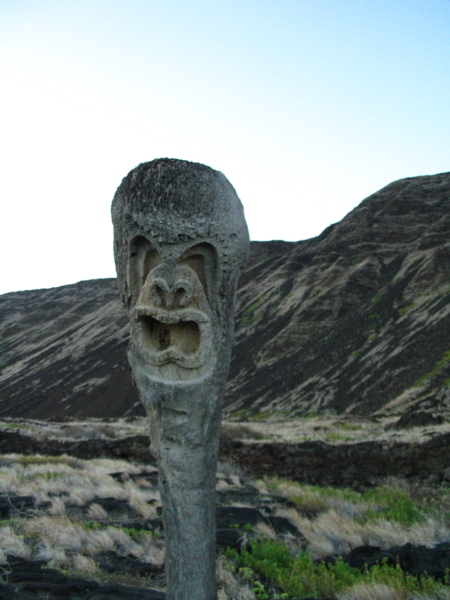 Coconut tree tiki carvings by the beach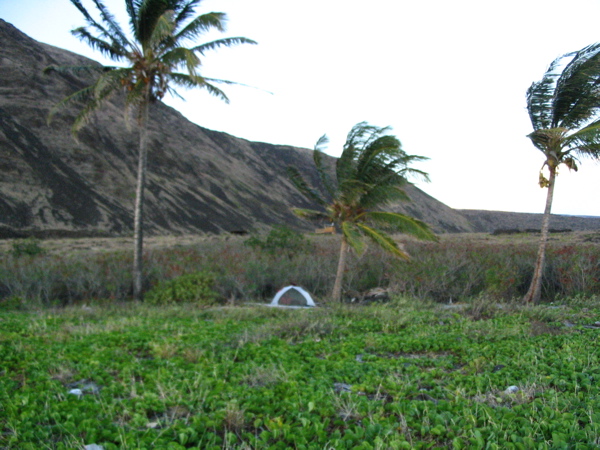 Our camp site
Previous Page (Day #1 AM, Keauhou Trail)

Continue to Next Page (Day #2 AM, Keauhou Camp Site)