Backcountry in Volcano National Park
Halapē Trip 10-31-07 to 11-2-07
11-1-07:
3.1 Miles to ʻĀpua Point Camp Site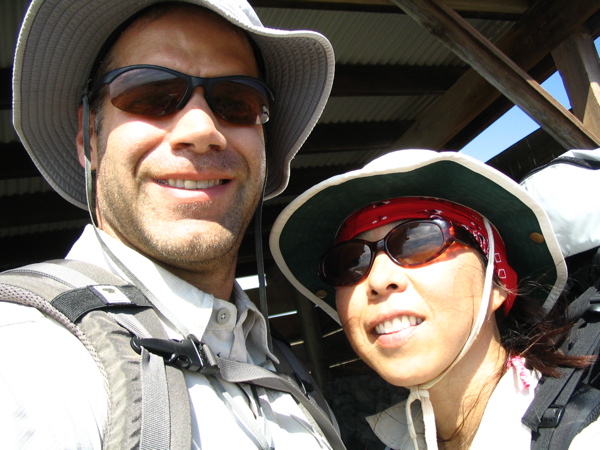 Packs on with 5 liters of water each and ready to go!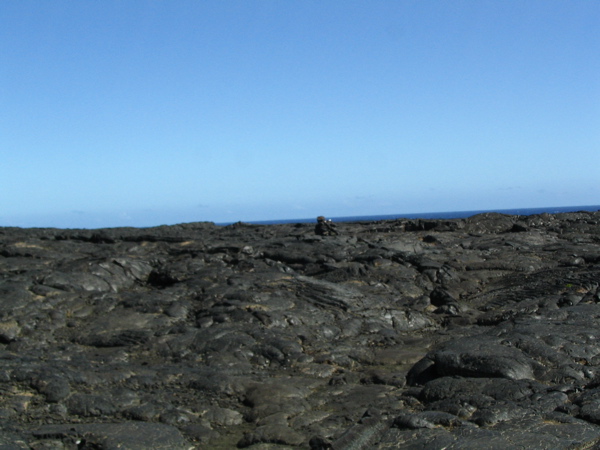 Older pahoehoe lava flows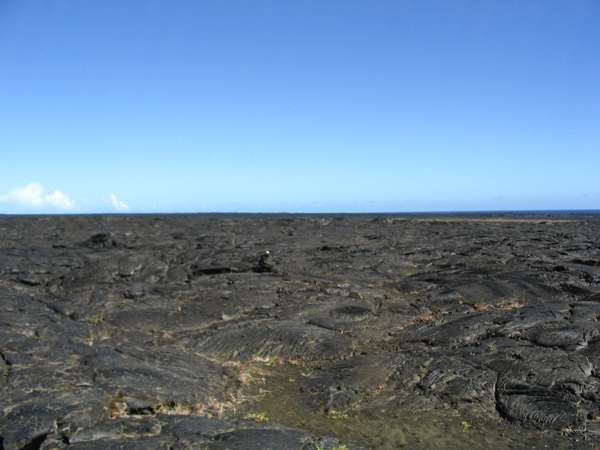 Note the ahu (stone piles) with white coral on top for trail markers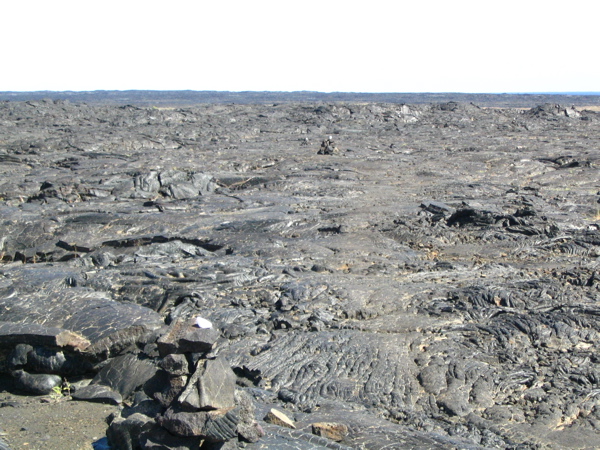 Close up of ahu and lava trail (light brown)

1973 Mauna Ulu lava flows (dark black color)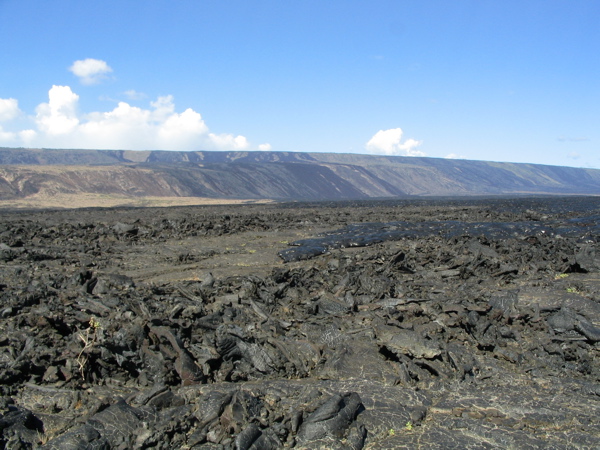 Contrast of dark black finger flow 1973 Mauna Ulu lava on older lava flow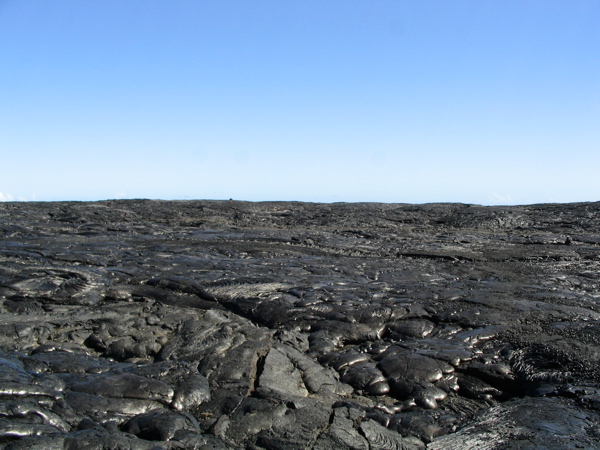 What planet are we on?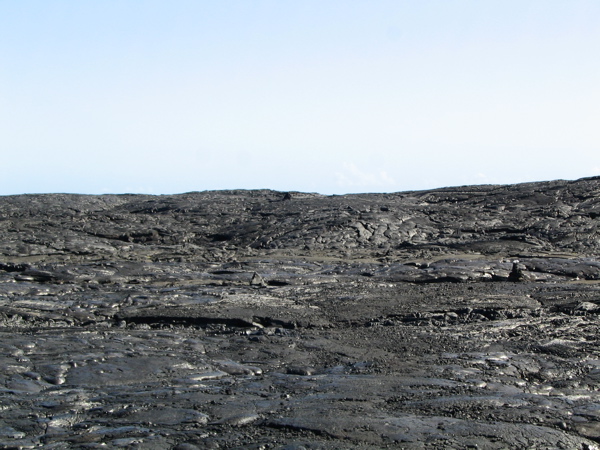 More pahoehoe lava!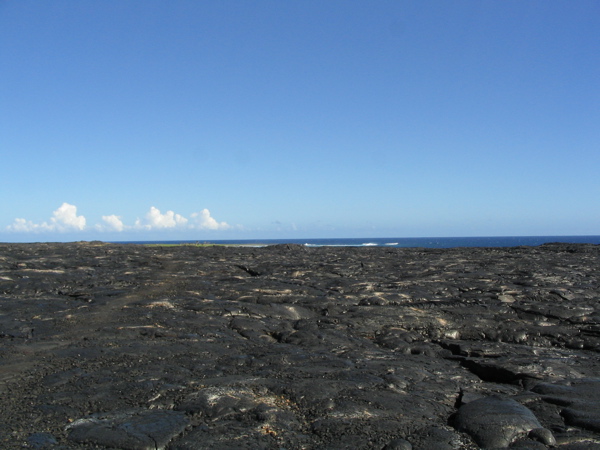 ʻĀpua Point in the distance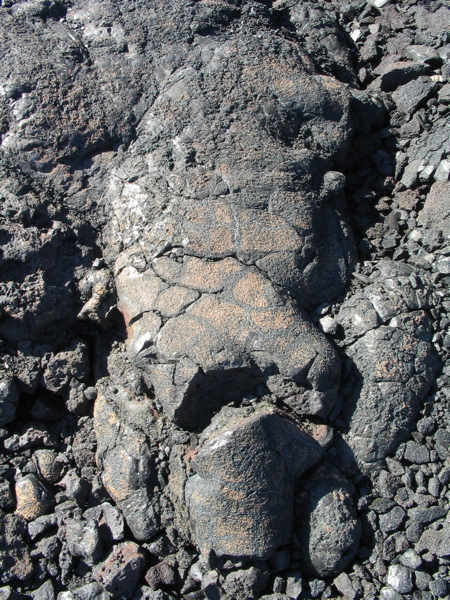 Older lava that looks like turtle shells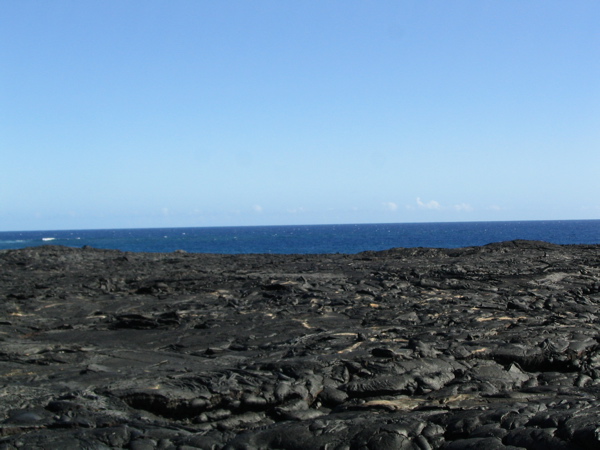 Even more lava...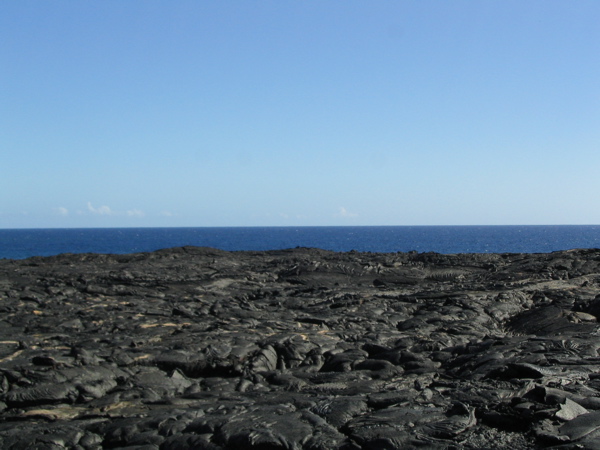 What can I say, it's all over the place...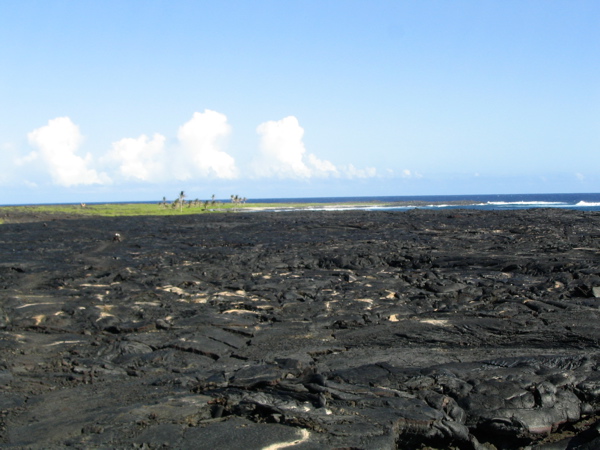 ʻĀpua Point
ʻĀpua Point Camp Site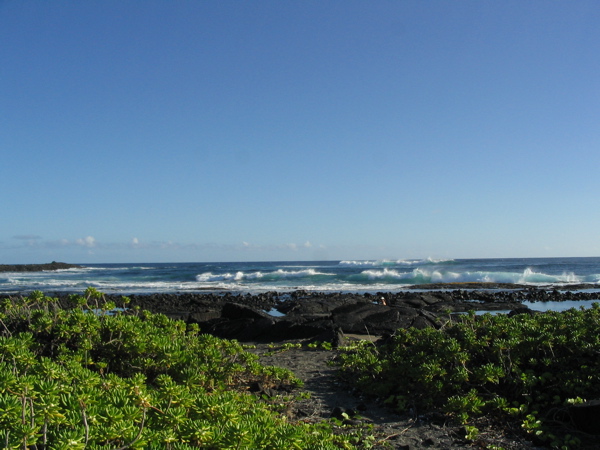 ʻĀpua Point Beach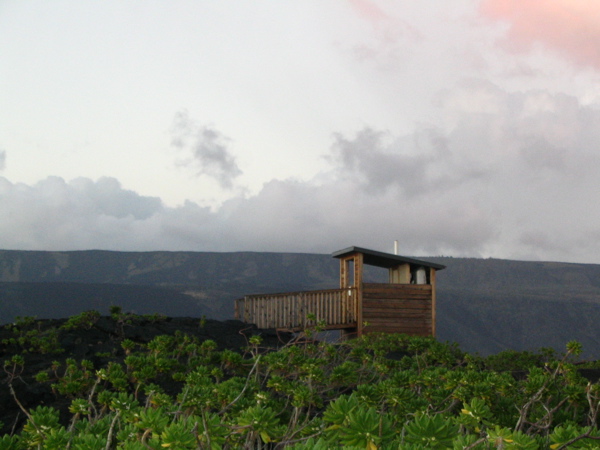 Another bathroom with both mountain and ocean views!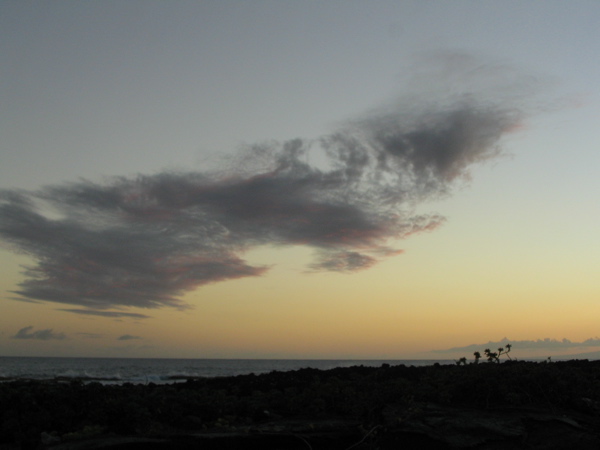 Clouds with interesting colors

Even more clouds...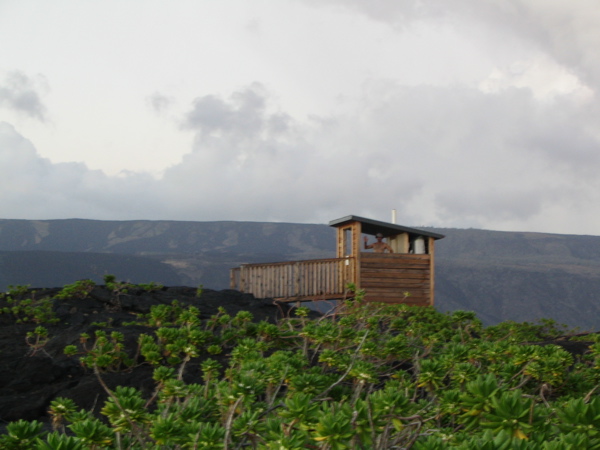 Keith waving from the bathroom!

Our camp site at ʻĀpua Point
Previous Page (Day #2 AM, Keauhou)

Continue to Next Page (Day #3 AM, Chain of Craters Road)